Whippets are a relatively new(2010) and exciting venture for our breeding program. Our breeding program is moving along wonderfully and we are continuing to use extreme care and caution, concentrating on temperament,health,along with proper structure and beauty for the betterment of the breed.We are thrilled and excited to be apart of this Wonderful,Sweet,and Elegant breed.We update as much as possible.Always check back for new photos or news.If you are searching for a Whippet puppy and we can't help you we are more than happy to refer you to another responsible Whippet breeder,just ask!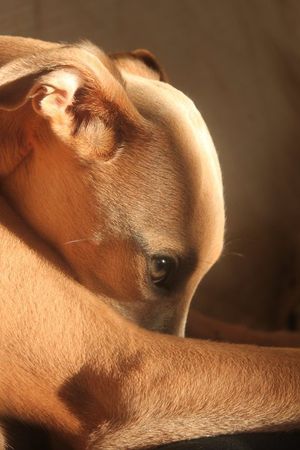 Photo courtesy of Tina Williams




The Whippet by Douglas Florian

The Whippet speeds with ease and grace.
Few dogs can whippet in a race.
And it would make a wondrous pet,
Although I haven't caught one yet.